How to Choose a Reliable Technology Partner
What questions to ask yourself and your potential partner?
Big ideas require a lot of effort and knowledge. No matter how good the idea is and how much knowledge you have, you can never realize it all by yourself. In addition, it is always recommended to get a second or independent opinion, or as we like to say, the big picture from a distance. That's why you need the right technology partner for every digital project.
When choosing where your child will go to school, first check the teachers, the institution, the curriculum. It's no different when it comes to your project or product. Like a child, it also requires professional treatment, a professional approach, and above all, a reliable team to reach its full potential.
The right partner is key to the success and growth of your project/product. That's why you want to find someone who understands and shares your vision, has the necessary knowledge, people and processes, and above all enough experience in the field of communication and management.
Of course, it is not necessary that a partner who has successfully implemented a project in your friend's company is suitable for your company. However, the search process is always the same, so in this document/article we will help you define it so that you get the desired result/partner.
Communication is the key
Open communication plays a key role in understanding and solving the challenges that await you on your business journey. You should think about this from the initial conversation with a potential partner.
If you have doubts or misunderstandings at the beginning, then these problems will be even greater when the situation is challenging, and you will find yourself facing real challenges.
Therefore, before you decide to participate, answer the following questions:
Is communication clear?
Do they ask questions to better understand your problem?
Do they focus on the challenges you want to solve?
Do they listen to you and understand your priorities?
Are they willing to talk about the potential pitfalls and dangers of the project?
When, at what point, did they touch on financial issues?
Do they respond to your emails after a phone call and how quickly?
At first glance, these questions are quite simple, but very few companies are able to provide the level of communication and honesty/openness that the client expects. Since trust is key, this point defines the success of your relationships.
Difference between knowledge and expertise
Any development company should have enough experience and expertise in the field of the services they sell. But what makes a real professional team different from just a good one?
An experienced professional team has the ability to guide you through the entire process and propose and advise innovative solutions that work specifically for your business needs. Most importantly, they have the knowledge to assess challenging situations before they happen and find potential solutions for them.
When you are still getting to know each other, you should therefore ask yourself a few questions to check the expertise of a potential partner:
Are they able to explain the advantages and disadvantages of the technology and approaches they use?
Do they understand that each project is unique and requires a customized approach?
Which challenges were solved in past projects?
Are they creative and flexible in solving problems?
Have they presented the approaches and tools they use in their work?
For a long time, just writing code has not been enough for technology projects. The company shows true professionalism through its understanding of the problem, the way it communicates, and its experience, which allows it to find the right solution at a given moment, despite limited resources and time. It is not only the result that matters, but also the path. With his experience and knowledge, the right partner successfully avoids stressful situations on the way to the goal.
Consider the price
Price should not be the only guide when choosing a partner. What at first glance appears to be a better deal often turns out to be a bad, much more expensive decision. What if in the end the product doesn't work and you have to redo it?
Make sure the company delivers the value or result you expect. In the long term, you want a partner who will help you recoup your investment, not just solve the problem.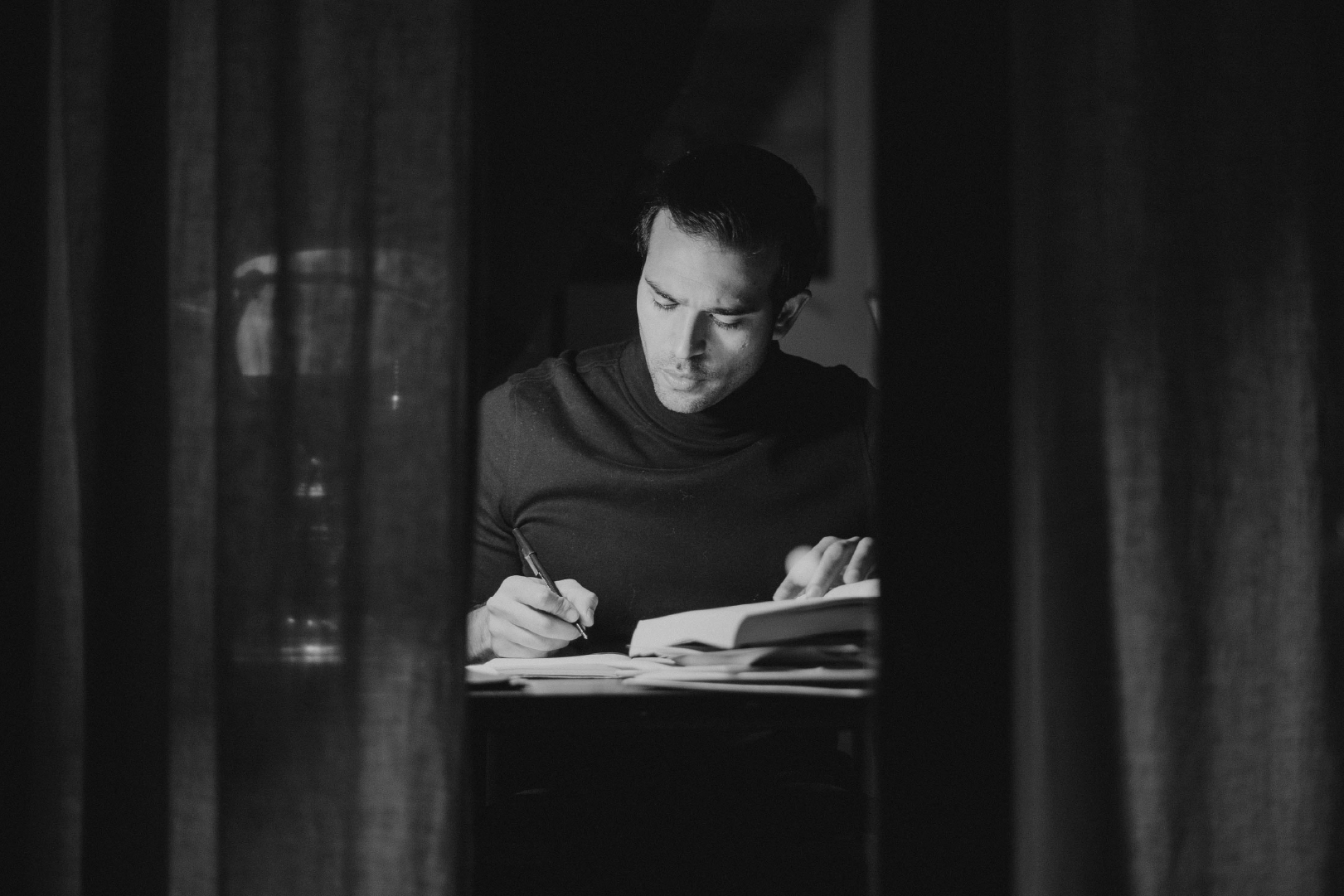 Therefore, consider and answer the following questions:
Do they give clear and understandable assessments of a potential partner?
Do they provide added value?
Do they suggest process and resource optimization?
How early in the process did they mention or highlight the price?
Therefore, even if the price is higher than planned/expected, we recommend that you do not give it priority in the selection if the company instills confidence in you and meets your expectations in other factors. The price you expected is not necessarily correct, because experienced professionals see and evaluate things that you do not. The right partner will try to find room for optimization and get closer to you. And remember that price is only one component in the whole puzzle.
A transparent and clear process
Once you move into the implementation phase of a project, the process is paramount. It protects you from mistakes, alerts you to irregularities and allows you to track progress. If it is properly set up and useful, it reduces your stress and allows you to make the most of your time and money.
A company that knows what they are doing will provide you with a detailed presentation of the process and execution of your project. In addition, it will give you access to tools to monitor how the project is progressing.
Make sure to find out what process and way of working the company uses and ask yourself and its representatives the following questions:
Have you been clearly presented with the method and methodology of work?
Do they use tools with which you can control the development and progress of the project?
Have you been offered team onboarding where you are introduced to the process and tools?
Are they willing to adapt the process to your specific requirements?
As a subscriber, don't be afraid to ask questions and be honest, even when the comments are not positive. An open conversation and an honest relationship will help both parties and lead to a better process and result.
Businesses are run by people, and one way of working does not necessarily suit everyone, so honest communication is the key to a perfect process.
Commitment to client success
Technology projects quickly run into unexpected problems. They may be caused by changing technology, service incompatibility or inaccurate documentation. A true partner will not hide problems but will discuss them openly and find solutions for them.
Some key questions to answer are:
Does the potential partner try to understand your long-term goals and priorities?
Is the solution they are developing scalable and are they clearly talking about it?
Are they ready to take care of your product even after the development phase is over?
Did they highlight the importance of the project's business goals and argue for achieving them?
Only a customer success-oriented partner will ensure that you get a technology solution that meets your business needs and supports your company's long-term goals. The business aspect of the project is closely related to the technological aspect and vice versa, so it is important to connect the two as well as to communicate clearly about the achievement of the goals.
Quality control
Every development process should include quality control, and any good technical partner should devote 15 to 20 percent of their development time to this. Make sure your potential partner has transparent quality control and enough knowledge and staff to carry out this process at every stage of the project.
Check whether your potential partner has a quality control process in place by asking the following questions:
Do they have clearly defined quality control KPIs?
Have they clearly defined your role in the testing process?
In addition to tasks for quality control, are user acceptance tests defined for individual tasks?
A well-defined quality control process can save you a lot of time and money.
The last thing you want is to constantly find errors when the project is already online. This creates a bad mood for users and everyone in the team, and also increases the project implementation time. Serious product testing requires a lot of time and experience, so make sure it's something your potential partner has in their DNA and has the knowledge and staff to do.
References
Even if your potential partner meets all the above requirements, it is still advisable to check the reactions of real customers to give you a better view of what to expect.
Be sure to do your homework and check the references:
First, review the company's website, link to references and customer testimonials.
Check social networks, platforms, forums and reactions to them.
Are they open with the potential partner and refer you to clients they have worked with so you can get real feedback?
Ask a professional to check the company's references and compare them with your requirements and expectations.
Selected technology experts share their knowledge on various forums and platforms. Check LinkedIn, company employees, their presence at professional forums, conferences, etc. This is an additional guarantee that your future technology partner is of high quality.
Choosing the right technology partner can be challenging and requires a lot of time and effort. Don't be in a hurry to make a decision, because choosing the wrong one and changing an unsuitable partner is difficult and painful, and also has serious financial consequences.
---
Next article
A platform that remade itself is ready for the future.
More